Hostnali Webhost provides the fastest, best, reliable, affordable & cheap web hosting in Kenya. Get to choose from hosting plans starting @ 1,350 per year. All our hosting plans are fully optimized for speed and performance, WordPress ready, uptime guaranteed and 24/7 Customer support. You will have access to your own cPanel account, host websites as well as emails.
Best Web Hosting in Kenya - Plans Perfect For You!
All Our Web Hosting in Kenya plans include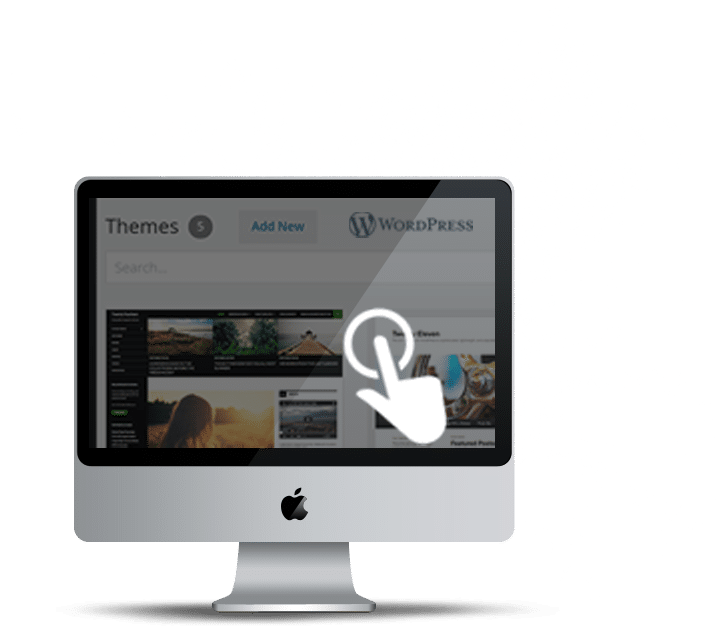 Fastest Hosting in Kenya
Over 400+ Free Softaculous 1-Click App Installs

Is Hostnali the Best Web Hosting Provider in Kenya? - Customers' views
- Brian Osundwa
Just a note to let you guys know that your AWESOME!! Every time I have had a problem you fellas have had an answer within an hour. I have never ever seen better customer support in my life. Thanks a bunch!"
- Mary Wambui
I congratulate the Hostnali Webhosting team for getting our website hosted quickly and to our requirements. I thank you for your professional guidelines in planning our website. It was good working with your Company.
- Peterson Mugendi
You have gone beyond the call of duty. You have been pleasant, professional, and very helpful as we ask many questions regarding our website.
- Darrel Wilson
I have 4 websites hosting with Hostnali webhost. I am really impressed with the excellent customer service, quick techical support and high performance servers. They are the best in their quality of service. I appreciate their service. Keep it up!
- Mark Obieze
I haven't seen a web host this fast and at the same time reliable. Those that know the importance of customer service will be blown away, like me. Hats off to you guys!
Hosting in Kenya - FAQ
How does Web Hosting work?
Web hosting can be defined as the service of making websites and web pages available online. Once you design a good website you need to take it online so that it can be accessed via any browser eg, Chrome, Firefox, Safari etc. This is when you need the services of a web host like Hostnali. How it works? We rent you a space in one of our many servers where your files will be located. The space depends on the package that you will buy.
What tools or software can I use to build my website?
We have numerous tools that you can use to build your websites. We give you a drag and drop software called Sitepad that you can make your website in a matter of minutes. The software comes with hundreds of templates that you can just customize and get started easily. We also have Softaculous that has over 400 one-click installs like WordPress, Joomla, Drupal, Magento, OpenCart, Prestashop, etc.
What kind of web hosting plan do I need?
Web hosting plans depend on the magnitude of your project. If you are just starting we advise you to get the starter package, it is simply affordable and quite a huge amount of resources that you need to start your online presence. If your company is medium-sized company, with many visitors a day, go for the Standard package. It will make you compete better in the market with resources that your competitors can't match. Finally, if you are a big organization or you need unlimited power go for the Platinum package. For even more power and control, you can opt for our VPS – Virtual Private Servers or the Dedicated servers.
Do you offer a money-back guarantee?
Yes we do offer a 30 day Money back guarantee. We promise that our services are top notch but if for some reason you may wish to cancel, simply cancel within 7 days and you will receive the money as soon as possible.
What does free domain registration mean?
A domain name is, in simple terms, a friendly name to the location of your files in a certain server. A server can be loosely described as a very powerful computer that is always up and connected to the internet and one that allows people to access its content via the internet. Now that we have understood this, let us know why a free domain registration. Free domain means you get the domain name for free when you purchase an appropriate hosting plan
How do I transfer my Web pages to your server?
You don't need to have an headache over how you will transfer your website over to us. We have guys that have been doing this over the years and know quite well, how to do it and do it professionally with zero downtime. Just give the task to us and we shall deliver in no time. In case you need to do it on your own, there are various tutorials online explaining this, and trust me its as simple as ABC.
Can I host multiple domain names with my hosting account?
Yes you can. This is specific however to the hostin package you choose. With the starter package, you can only host one domain and five subdomains. With the standard package, you can host five domains with unlimited subdomains. The Executive and the Platinum Packages both allow hosting unlimited domains and sub domains
Purchased a hosting plan, now what do I do?
First, thanks for buying from us and congratulations for making the first step to an amazing online presence. Now it time to build your website and have professional email addresses. We have many tools to help you build your website, for instance, Sitepad, Softaculous that has over 400 scripts eg. WordPress, Joomla, etc. In case you need assistance, just tell us here